Six Exit Founder.
Passionate

about Entrepreneurship, Sports and Innovation.
Passionate

about Blockchain, Sports and Innovation.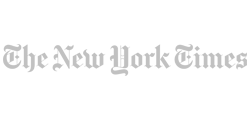 Hi, I'm Mac Lackey.
As an entrepreneur for over twenty five years, I started, scaled and sold six of my own companies (while traveling the world, spending time with my family and crushing my goals). I now mentor others!
My experiences have had me featured on CNN, The Wall Street Journal, Fast Company, USA Today and The New York Times. Once I cracked the code I became a prolific angel investor (50+ companies), spent six years on the board of a multi-billion dollar public company and decided I really wanted to mentor entrepreneurs… so that's what I do.
Less than 10% of all businesses create meaningful scale and even fever maximize an exit… And perhaps more unfortunate, entrepreneurs live in THE GRIND – where stress, day-to-day challenges and being tied to your business prevent you from not only scaling, but living an exceptional life.
I have personally defied the odds (multiple times) and want to help you learn to do the same.
I took everything I learned on my journey and built a process YOU can use.
Our programs are designed to provide driven entrepreneurs the tools, tactics and proprietary strategies needed to create a more valuable business and enhance their lives – whether they choose to sell or not. When you've optimized your business to the point where people want to buy it, and pay the maximum price, it means you've created a powerful set of OPTIONS.
The comments below are just a sample of the many entrepreneurs worldwide who transformed their lives with my playbook.
"If you are contemplating an "exit," don't completely outsource the process. As a founder, no matter what amount of equity you sell, you get only one chance to do it – you can't afford to miss anything! Exiting is a journey and a learning experience. Mac Lackey is an incredible resource, coach and inspiration. He has provided me with a great deal of support throughout this process."
"I cannot say enough about Mac Lackey and ExitDNA. First and foremost, Mac is not only smart as a whip and a true expert in business and optimizing for exit, but more importantly he is kind, humble and beyond generous with his knowledge. Whether you're looking to exit in 6 months or 5-10 years, I would strongly recommend ExitDNA."
"Hands down the most valuable educational experience I've ever had in business. Mac Lackey is the real deal and the ExitDNA course has added intrinsic value into any decision I'll make in business moving forward."
"I really had no intention or thought of exiting but he talked about scaling the business so you are ready to exit. That was interesting. I have been working with Mac/ExitDNA for two years and cannot imagine ever leaving! The program and Mac have more than paid for itself. I can go on vacation, spend time with my family, empower my team while having scaled our business. When we do get acquired, it will be based on the story and opportunity the buyer has and not just numbers. I have learned an MBA level of knowledge! "
I have been in your shoes. Whether you are just starting out, are part of a successful startup or are just trying to hit your next level I know how hard it is. I call it THE GRIND. Entrepreneurs live there. I've failed, made countless mistakes and learned most things the hard way. But this journey and what it can deliver is amazing. For me it started with nothing more than ambition and drive but I am now an entrepreneur with multiple eight figure exits, amazing life experiences and 20+ years of building high growth companies. I believe choosing to be an entrepreneur is one of the greatest decisions you can make for yourself.
-Mac Lackey