Meet Mac
This journey and what it can deliver is amazing. For me it started with nothing more than ambition and drive but I am now an entrepreneur with multiple eight figure exits, amazing life experiences and 20+ years of building high growth companies. I believe choosing to be an entrepreneur is one of the greatest decisions you can make for yourself.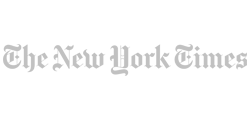 "If you are thinking of becoming an entrepreneur or are ready to hit the next level, you can do it. I had no pedigree when I started. No Ivy League degree or work experience. No family money or powerful network. I had drive, belief in myself, and a commitment to winning. And although I picked up some bruises along the way, it has been an amazing ride, and it's one that I want for you."
Mac Lackey is an American entrepreneur who has started, scaled and sold six companies (all seven or eight figure exits). Mac and his companies have been featured on CNN, The Wall Street Journal, Fast Company, Business North Carolina, USA Today and The New York Times.
Notable ventures include: KYCK (acquired by NBC Sports), Mountain Khakis (acquired by Remington) and InternetSoccer Network (acquired by division of News Corp/Sky). He additionally served as a member of the Board of Directors for Lending Tree (NASDAQ: TREE) for over five years and is currently an angel investor in over 50 companies.
Mac was a collegiate All-American and played professional soccer before starting his first Internet company in 1995.
"More importantly than some of my work experiences noted above, I am a devoted husband and proud father of two amazing girls. The biggest thing that being an entrepreneur has done for me is give me true life. I have traveled the world (15+ countries over the past few years), lived abroad, met my idols, had 50 yard line season tickets to my favorite team (FC Barcelona), and never missed a Donuts with Dad or a chance to carve a pumpkin with my kids." ~Mac
KYCK, Founder/CEO
Sports Tech Company focusing on innovations in Soccer, Acquired by NBC Sports.
Mountain Khakis, Founder
Global Outdoor Retail Brand. Acquired by Remington.
Internetsoccer.com, Founder/CEO
Global Soccer Platform. Acquired by BSkyB/NewsCorp.
EttainGroup, Founder/CEO
Talent Solutions. Recruitment & Managed Services. Acquired by Partners & later NewMainstream Capital.
InTouch Interactive, Founder/CEO
Internet Company. Acquired by Publicis/Razorfish.
VentureSouth, Venture Partner
VentureSouth operates angel investment groups and funds.
LendingTree, Board of Directors
FinTech, America's largest online lending marketplace.
Founder, Chairman Emeritus
Global Sports Marketing and Activation firm
Speaking
After 24 years of starting, scaling and exiting 6 companies, Mac now speaks around the world about entrepreneurship, startups and his passion to help people achieve what he calls "Lifewealth" based on his two proprietary (and battle tested) programs, called ExitDNA and Scale with Freedom. If you are interested in having Mac speak at your event, or to your organization please click below.
Coaching
Mac and his team work hard to provide FREE content, low cost tools and numerous events for founders, entrepreneurs and innovators but if you are committed to reaching the next level, trying to change the world or just 10x'ing your life Mac wants to help. Please check out our exclusive programs for driven founders:
Before I became an entrepreneur, you would have never predicted my path. I am a public school kid raised in a small town in North Carolina. I had mediocre grades and a passion for soccer in a town where football and baseball dominated. I was kicked out of my first college and lost my soccer scholarship. My future certainly looked dim and candidly most people would have bet against me making anything of my life. But it was an inflection point for me… and I committed to changing my future.
A few years later, I graduated from college as a straight "A" student and collegiate All-American. Fast forward a few more years, still in my twenties, I had already started, built and sold two companies in 8 figure exits. Before I was 30 I had already achieved many of his wildest goals and dreams. Anything truly is possible.
-Mac Lackey